Talk Nation Radio for July 30, 2009
Dr. Alice Rothchild: The struggle for truth about Israel and Palestine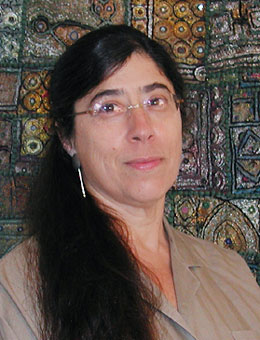 Physician, Author, Co-Chair, Jewish Voice for Peace, Boston, on the painful reality of US and Israeli policies and their impact on Palestinians.
TRT: 29:41
Produced by Dori Smith
Download at Pacifica's Audioport,
here
or at
Archive.org
and Radio4all.net PT 1 of 2, stands alone
Dr. Alice Rothchild
is an obstetrician and gynecologist who has long worked to call attention to woman's rights, human rights, and questions of justice.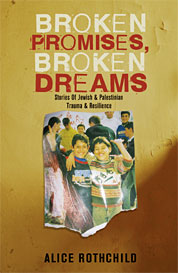 Alice Rothchild, M.D. is author of the
book
'Broken Promises, Broken Dreams, Stories of Jewish and Palestinian Trauma and Resistance'.
We discuss the political side of the humanitarian crisis in Palestine, noting the power of the press and the influence of the settler movement. Powerful political figures have been supporting the current government, funding the settler movement, pointing to religious entitlement over land that has been in dispute for decades.
See article by Dr. Alice Rothchild, Avigdor's Ascent, May 2009
here
.