This Week on Sprouts:
Disbarment for Lawyers who Supported Torture
Produced by Dori Smith of Talk Nation Radio
Download audio
here
in various formats at Archive.org or listen:
[caption id="" align="alignleft" width="240" caption="Attorney Kevin Zeese of Voters for Peace from their web page"]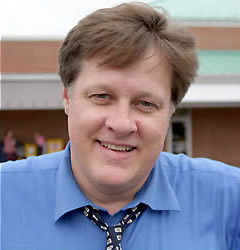 [/caption]
Attorney's
Kevin Zeese
of
Voters for Peace
and
Marjorie Cohn
of the National Lawyers Guild issue
calls
to US Bar Associations
asking them to disbar 12 attorneys
over their violations of codes of ethical conduct in their roles facilitating or fostering torture during the Bush administration.
[caption id="" align="alignleft" width="353" caption="Torture on Trial, from Amnesty International's Web Site"]
[/caption]
Their complaint list includes former Bush administration attorney's general, John Ashcroft, Alberto Gonzales, and Michael Mukasey as well as the Assistant Attorney General in the legal counsel department, Jay Bybee. They also want Homeland Security Director, Michael Chertoff disbarred as well as present and former DOJ and DOD officials: John Yoo, Douglas Feith, and Stephen Bradbury, David Addington, Alice Fisher, William Haynes II, and Timothy Flanigan.
Also, Geneve Mantri, Amnesty International's spokesperson on Terror, Counter Terror and Human Rights, on the transfer of Guantanamo prisoner
Ahmed Ghialani
to New York for trial.
TRT: 29:37
Produced by Talk Nation Radio's Dori Smith in Storrs, Connecticut
Left KU Channel Thursday, June 11, 2009 3PM EST
Download at Pacifica's Audioport at:
http://audioport.org
or search keyword "sprouts" or "Disbarment for Lawyers who Supported Torture" or click this
URL:
Some short clips of former President Bush are used to help provide history for this subject. The narrator of this PBS special, "Torturing Democracy", is Peter Coyote, It was produced by Sherry Jones and aired on PBS stations that carry
Bill Moyers Journal
. Click
here
for promo and content.
Sprouts
is a weekly program that features local radio production and stories from many radio stations and local media groups around the world. It is produced in collaboration with community radio stations and independent producers across the country. The program is coordinated and distributed by Pacifica Radio and offered free of charge to all radio stations. For information, or if you would like to feature your work on Sprouts, contact Ursula Ruedenberg at ursula@pacifica.org.